2017-18 Round 14
Round 14 teams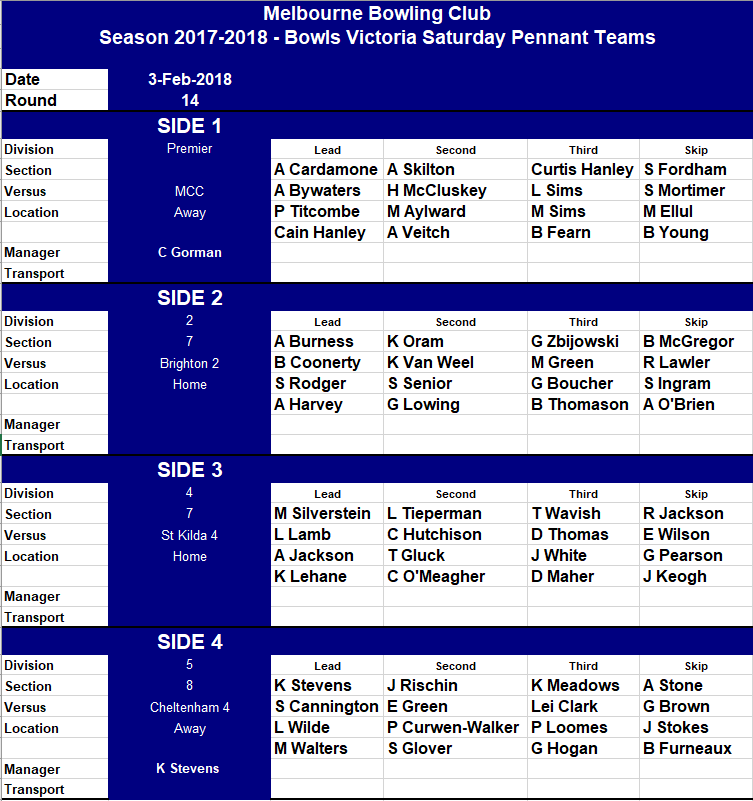 Above team selection valid as of 10:02 PM Thursday 01/02/2018
Round 14 results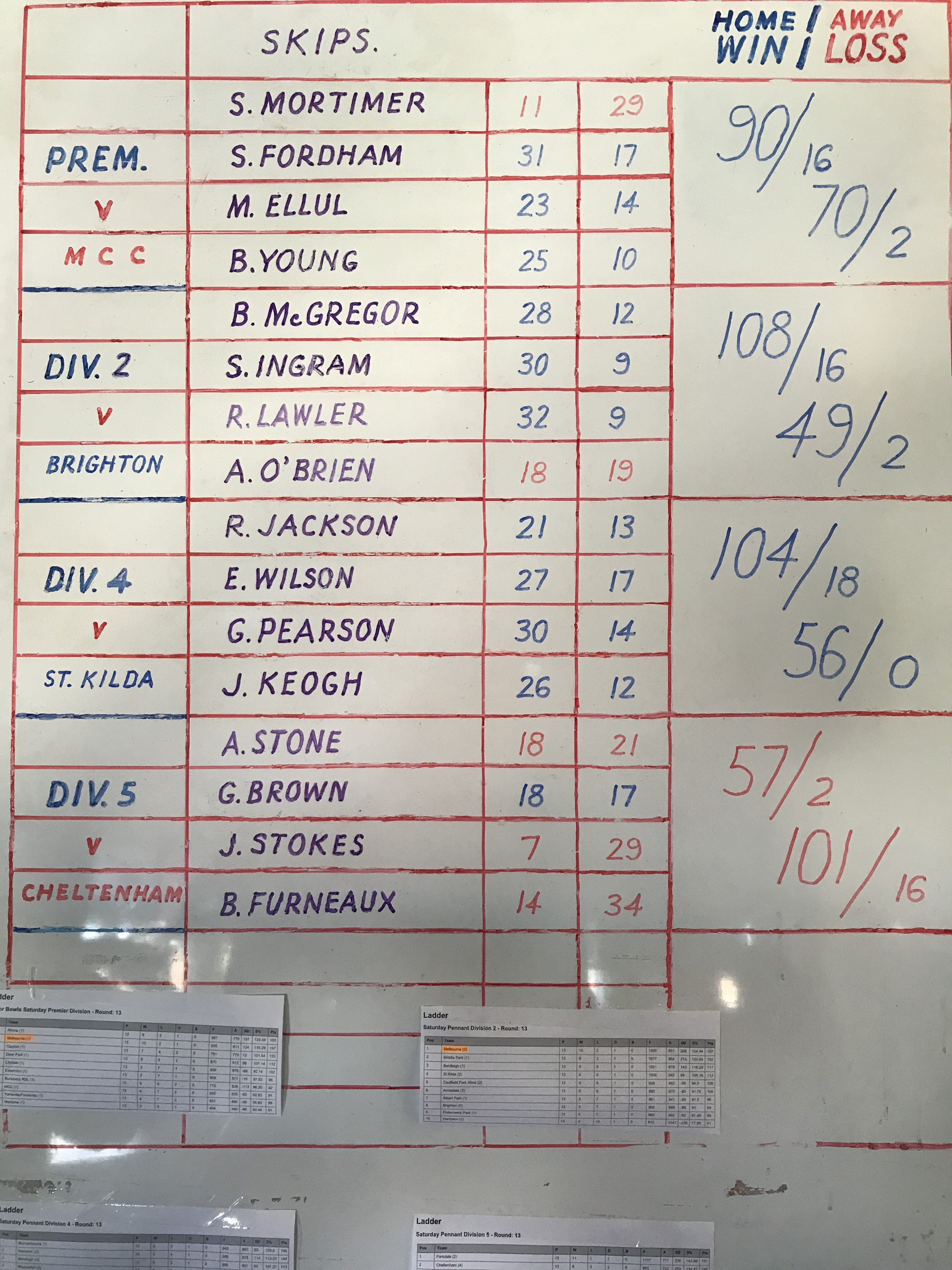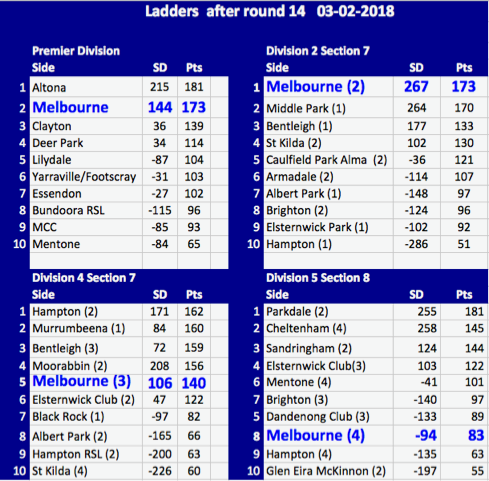 Round 14 summary
The third side was the pick of the round picking up the full 18 points and 48 shots up against St Kilda. The second side with 59 shots up and premiers 20 shots up both picked up a healthy 16 points. The Fourth side playing away against Cheltenham who is currently sitting in 2nd place picked up 2 points. Well done Gary and his team of Simon, Eric G and Leigh. For the second week in a row Irwin's rink Alan/Lizzy, Chris and Dean managed a 7 so close but so far. One was a defensively positioned bowl out the back the other the opposition skip just snuck past number 8.
This week the glasses go to Rick Lawler on his return to skipping in the second side with Byron, Karina and Matt teaming well with 23 up. At one stage they were 24-0 up. Fluffy and his crew of Sara, Scott and Geoff just missed out again with 21 up. It appears that where ever the selectors place Matt the glasses follow. It is his third all with different skippers.
The third side although 5th, 16 points outside the four has a chance of forcing their way into the final four. Next three games are against sides below them and the last round against the current 4th side Moorabbin. Moorabbin have to play the three sides above them before playing Melbourne at Windsor in the last round. Bentleigh who is currently 3rd has to play the top two sides as well as Moorabbin. All games are a must win for the third side to make it.
Melbourne and Altona have cleared out from the rest of the premier division sides. Until the finals start there is more interest in who is going to be demoted with 5th positioned Lilydale only 11 points ahead of second bottom MCC.