2017-18 Round 15
Round 15 teams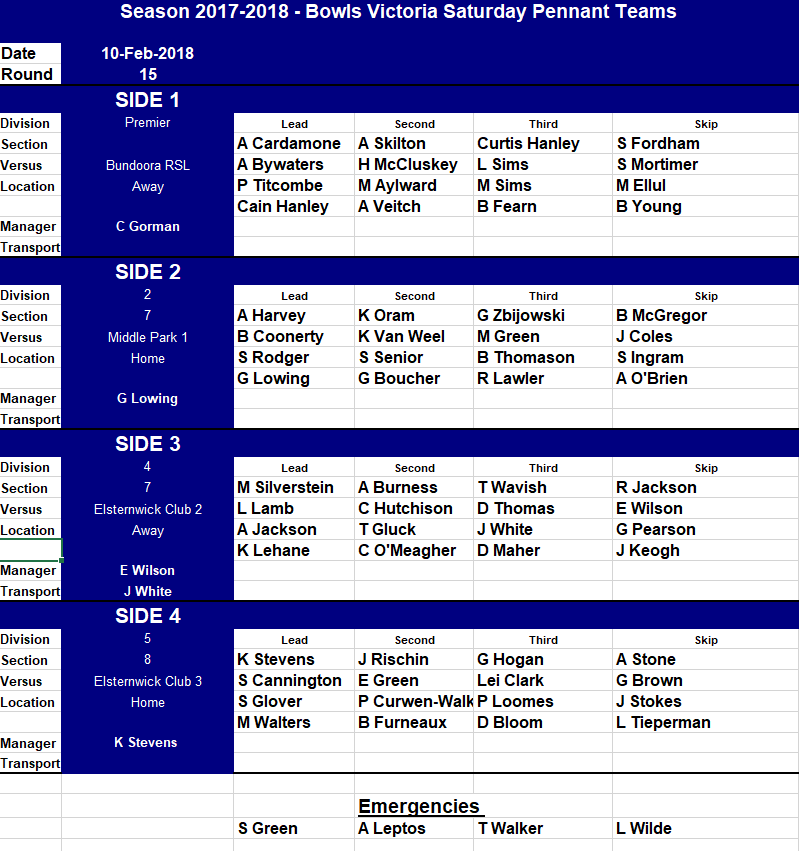 Above team selection valid as of 11:06pm Wednesday 07/02/2018
Round 15 results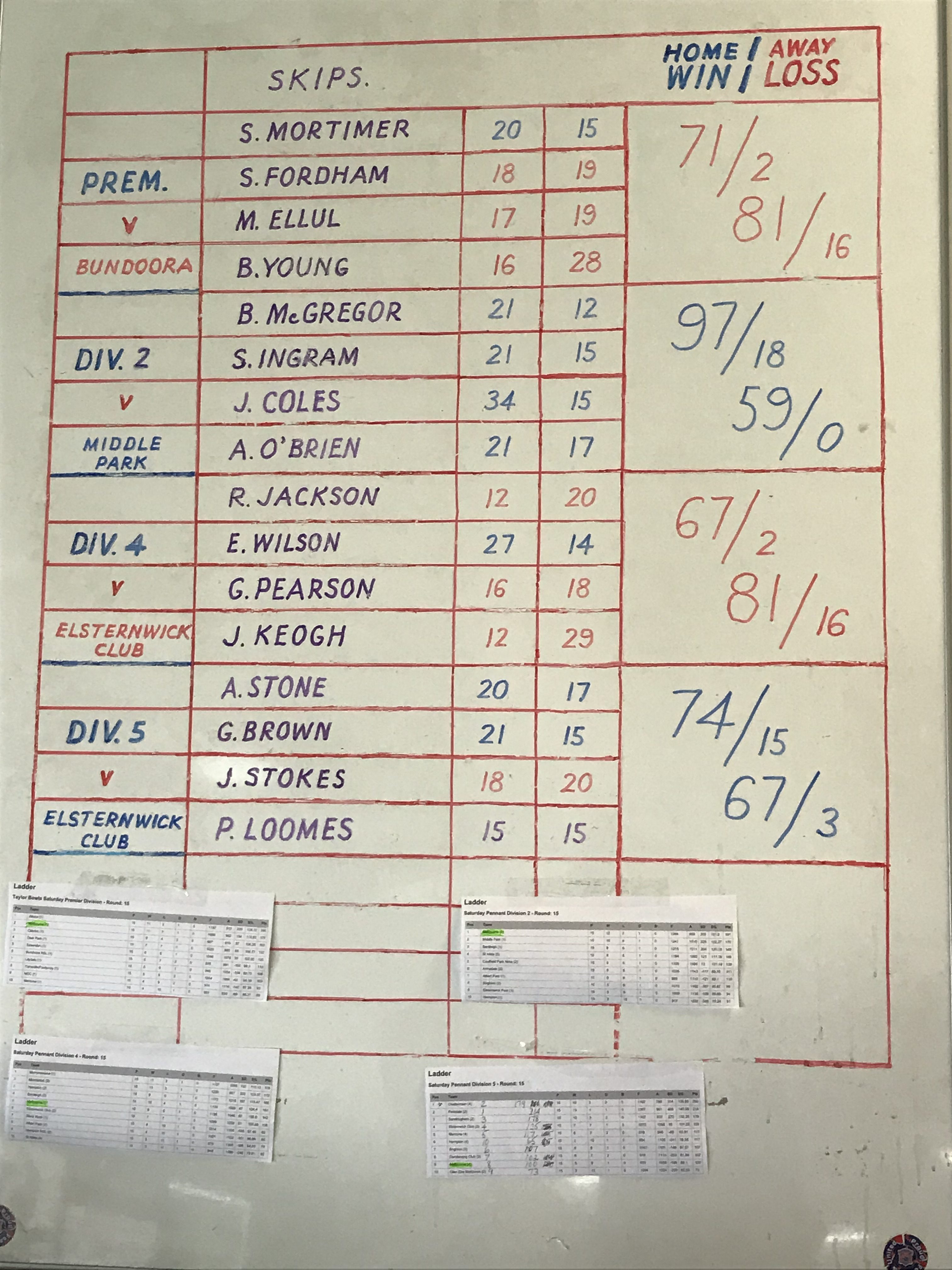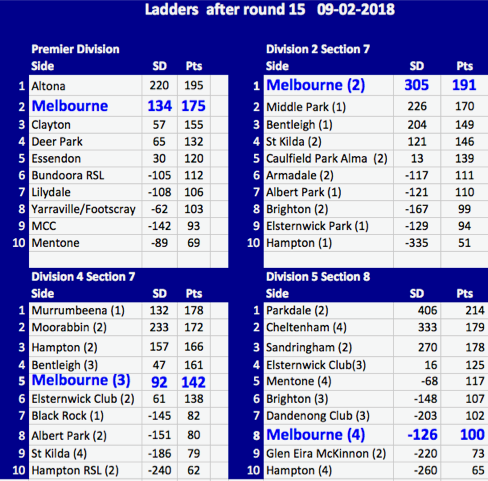 Round 15 summary
A mixed day for the club. An excellent win by the fourth side defeating 4th placed Elsternwick Club at home. The second side is continuing on its merry way with a clean sweep of the board and yet another best rink going to the side.
This weeks winners of the glasses is
Byron Coonerty, Karina van Weel, Matt Green
and
Jerome Cole
with a convincing win of 19 shots up.The same names seem to keep popping up to take off this prestigious weekly award. Closest to them was the 3rd side team of
Lizzy Lamb, Chris Hutchinson, Dean Thomas
and
Ewen Wilson
with 13 shots up.
Some wins away from home would be good to see this week.