2017-18 Round 16
Round 16 teams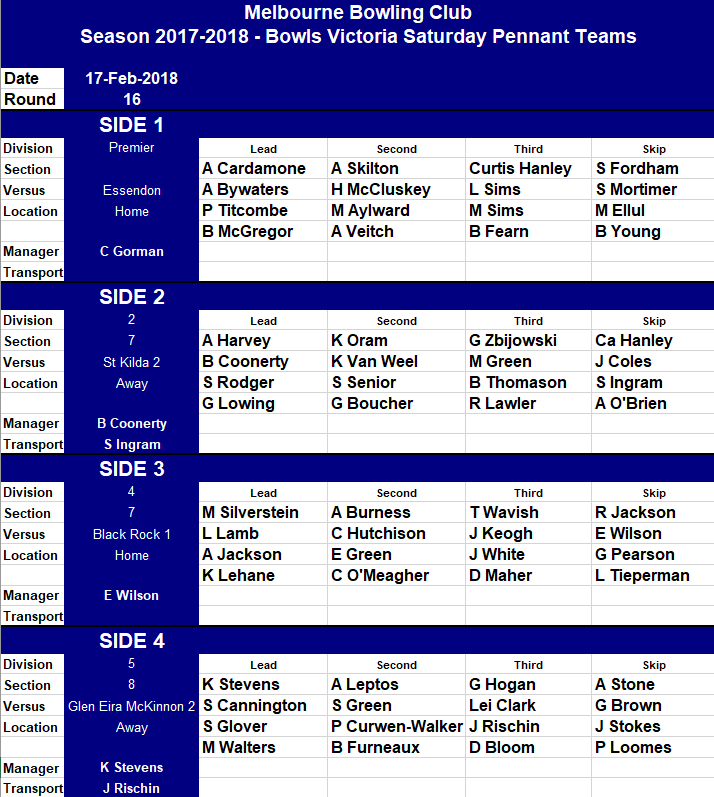 Above team selection valid as of 11:34pm Wednesday 14/02/2018
Round 16 results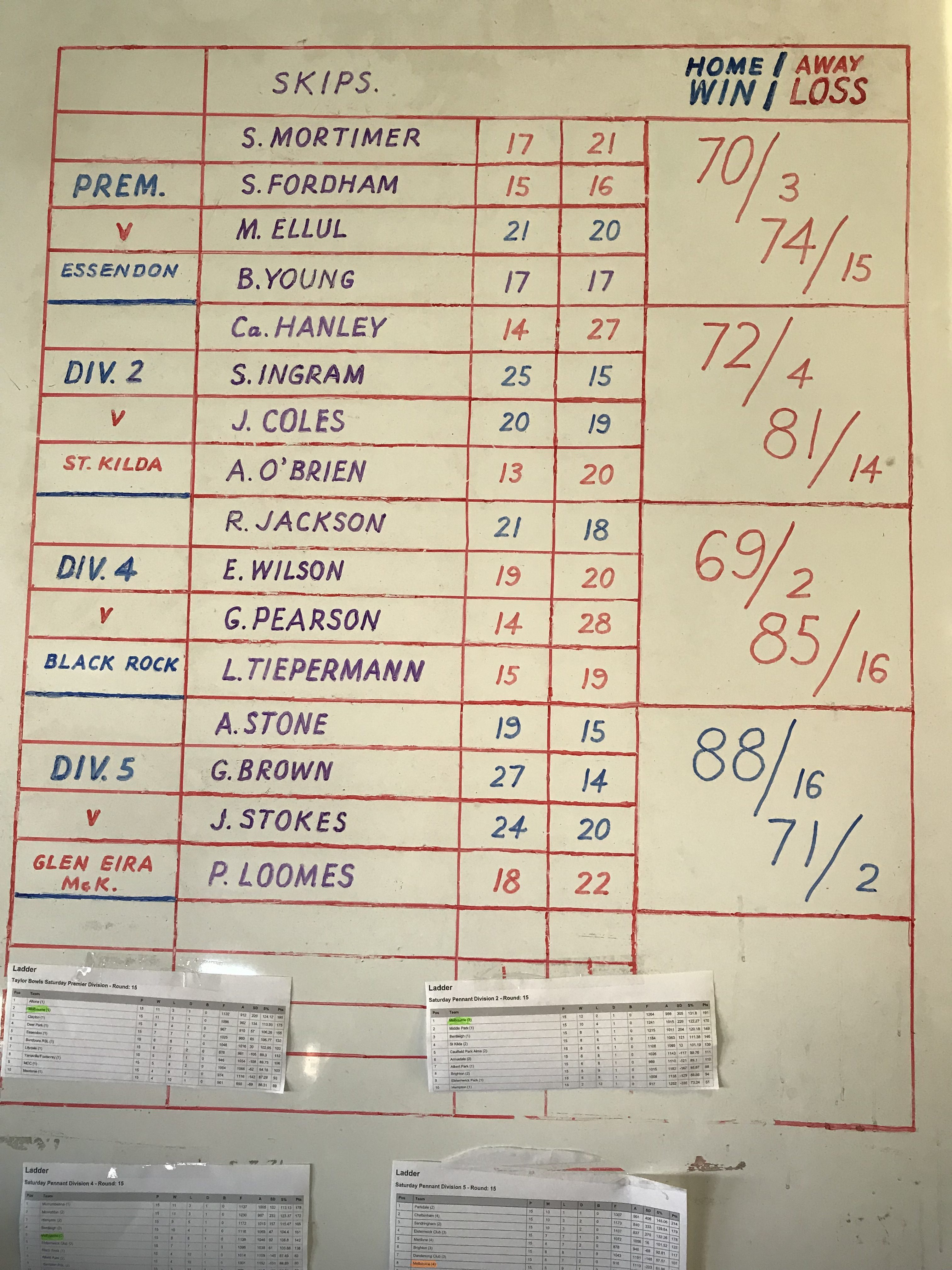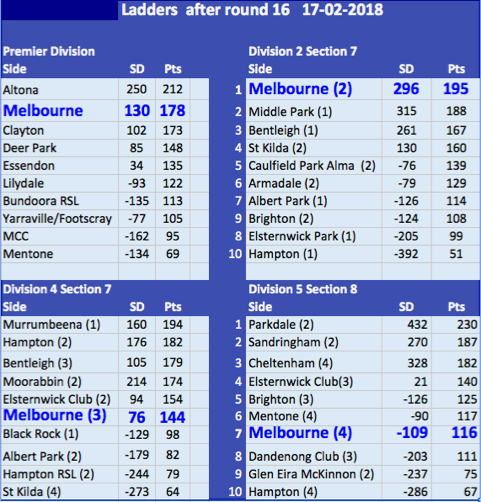 Round 16 summary
The fourth side was the only shining light this week with a good win away over Glen Eira McKinnon. This moves them into 7th place with the opportunity to rise further over the last 2 rounds. The highlights from the fourth side was the massive turn around by
Justine Stokes
team (
Shanon Glover, Peter Curwen-Walker, Janine Rischin
) being down too many to mention (9) at the break and coming back and winning by 24 to 20. With such a good win of course the glasses went to a fourths team of
Simon Cannington, Seth Green, Leigh Clark
and
Gary Brown.
Winning by 13 27 to 14. Well done to all the fourth players.
The rest of the sides struggled. The Premier division led early but faded badly and if they are not more focused will lose their top 2 position for the finals. It is starting to look like an end of season premiership blues slump. Next week playing in doors at DeerPark will be a test of their mettle.
The second side fell to the slickness of the St Kilda greens although
Fluffy's
team (
Sara Rodger, Scott Senior, Ben Thomason
) came from a poor start to defeat our friend
Macca
convincingly 25 to 15 and so being second best team in the club overall. They seem to like being bridesmaids.
The thirds two weeks ago were looking at a potential late run for the finals but two losses on the trot has scuppered those ideas although statistically it is still possible. The only highlight was
Ron Jackson's
team
Michael Silverstein, Alan Burness
and
Trent Wavish
coming from behind late (21-18) to take the sides only points for the day.
Time to all bounce back and finish off the season the way we started. WITH WINS!!
GO DEE's