2017-18 Round 18
Round 18 teams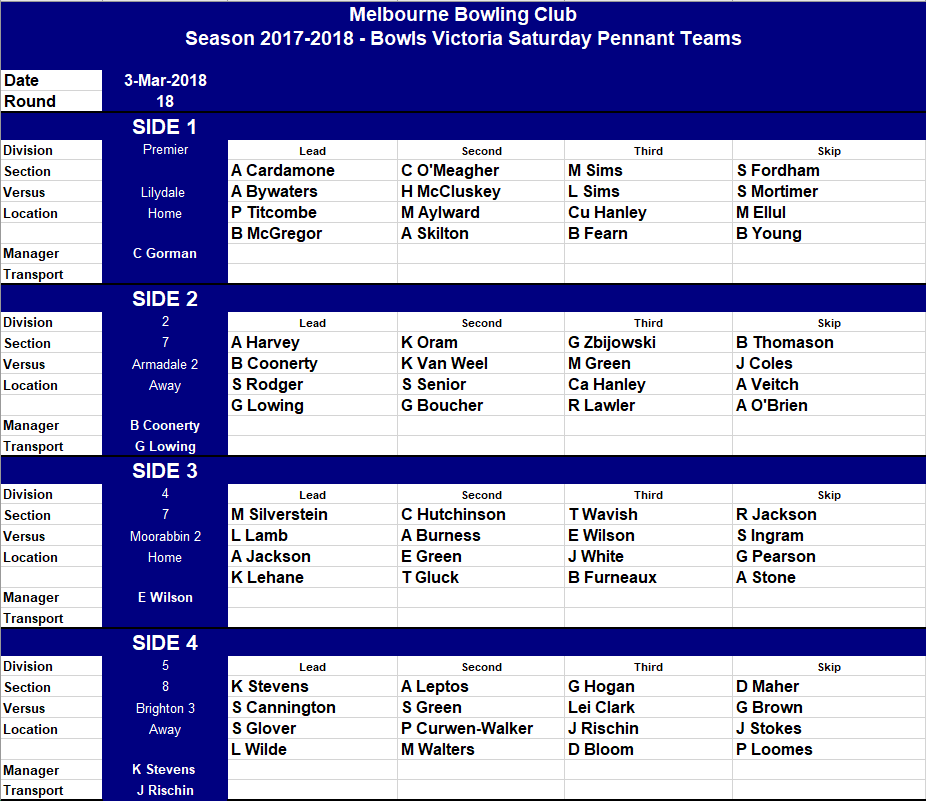 Above team selection valid as of 11:47pm 27/02/2018
Round 18 results



Round 18 summary
Top two sides in the finals.

Top side finished second overall holding Clayton out by 1 point and so go to the qualifying final against Altona next Saturday for direct entry into the Grand Final.
Second side finished top of Division 2 section 7 and have a home final against St Kilda 2 on Saturday for a chance to play in the section Grand Final the next day. (Sunday) A win on both days will seem them back in Division 1 next season.
Both sides deserve support from members. Go along and cheer them on. The Premiers are playing at Doncaster Green and the second side is at home on Saturday.
Third side finished sixth after an up and down season.
The real success of the season goes to the fourth side who at the halfway mark were fighting relegation prospects but in the second half with the new players improving each week came home winning their last 4 games to come fifth just out of finals contention.
The top performing team of the round was Arnold O'Brien's crew of Gordon Lowing, Geoff Boucher and Rick Lawler winning by 27 shots,