Round 4 teams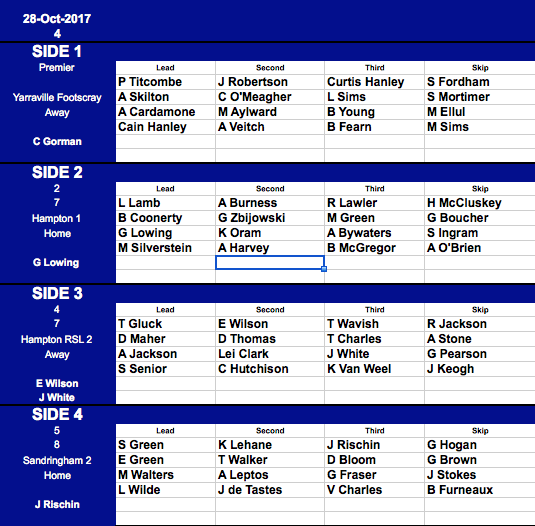 Round 4 Results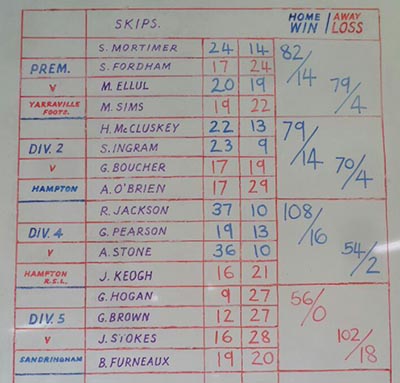 Round 4 Summary
Three wins out of four is a great result.
Premier division is undefeated although it was a close call this round with a win by one shot. Second side had a solid win at home but still needs some settling down of some of the combinations, Third side had another big win with all rinks out scoring the opposition after the break.The fourth side continues to blood new bowlers. Patience and perseverance will show results down the track.
Top rinks for the week
Trevor Gluck, Ewen Wilson, Trent Wavish, Ron Jackson with 27 up – 3rd side
Declan Maher, Dean Thomas, Timothy Charles, Alan Stone with 26 up – 3 side
Gordon Lowing, Kevin Oram, Arjay Bywaters, Sean Ingram with 14 up – 2nd side
All sides have now played 2 at home and 2 away so the order may start to settle down a bit as there were some big changes in the ladders after the first couple of rounds.
(as at Saturday night BV website ladder appears to be inaccurate having Clayton 4th)