Round 5 teams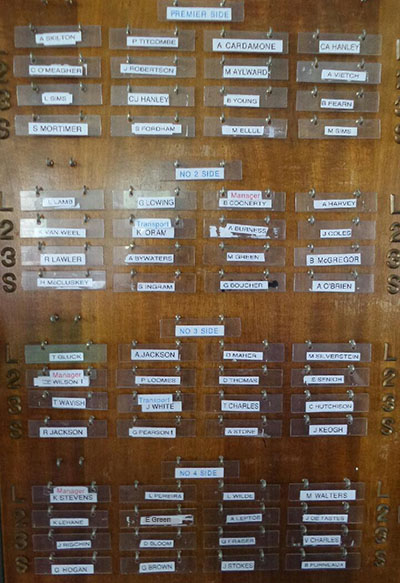 Teams listed above are accurate as at 5pm Thursday 2/11
Round 5 Results
Top 3 teams for the round are:
Lizzy Lamb, Karena van Weel, Rick Lawler and Hugh McCluskey second side with + 7
Ash Harvey, Jerome Cole, Barry McGregor and Arnold O'Brien second side also with +7
Declan Maher, Kevin Lehane, Timothy Charles and Alan Stone third side with +4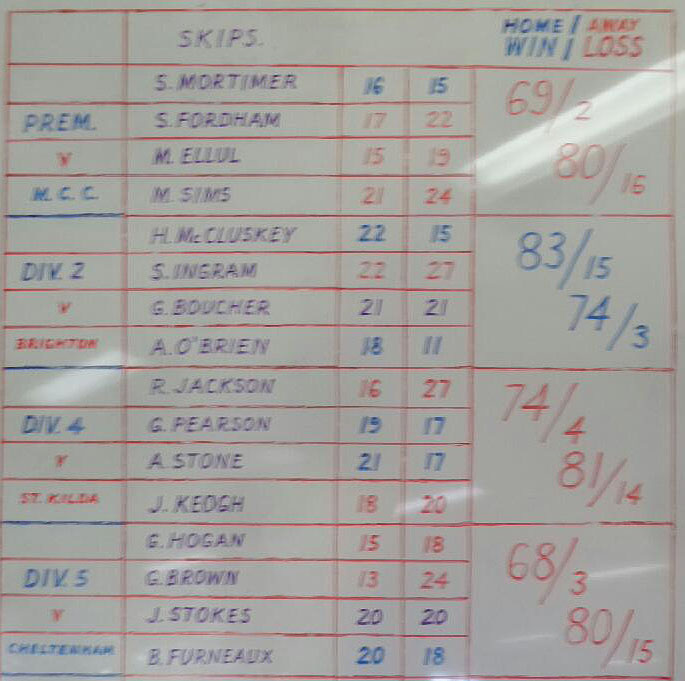 Round 5 Summary
The hard luck end of the round goes to Geoff Boucher's rink. The last bowl of the day they are holding 4 shots the opposition skip goes to kill the end and it results in a bit of a pin ball action, with the jack heading for the boundary but hits a bowl and stays in. The second time in three weeks they have drawn on the last bowl of the day.
The third team appears to be in a section of two halves with 6 sides currently within reach of each other.