The Committee of Management and Members express their sincere appreciation to our Sponsors and Advertisers, who support the Club so generously. Sponsorship is vital to the Club's future activities; therefore, our Members patronage is essential to maintain the continued support of our Sponsors. It is requested that all Members show their appreciation by using the products and/or services of these sponsors and advertisers wherever possible.
R. G. Watson Trust
R. G. Watson was a long term member and patron of the Melbourne bowling Club.  Part of the legacy of our esteemed member was the creation of a trust, which provides ongoing support for among other things, funding for the annual R. G. Watson Memorial Tournament.
Lion Nathan (Boags)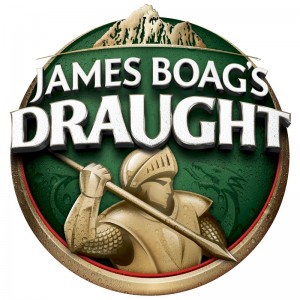 Lion is a leading beverage and food company with a portfolio that includes many of Australia and New Zealand's favourite brands. Lion was formed in October 2009 under the name 'Lion Nathan National Foods', when Kirin Holdings Company Limited completed its purchase of Lion Nathan and merged the business with National Foods – which it has owned since 2007. In 2011, we became known as Lion.
Today, Lion employs close to 8,000 people across Australia and New Zealand and boasts a portfolio of market-leading, household-name brands in beer, spirits, wine, milk, fresh dairy foods, juice, cheese and soy beverages. In addition to direct employment, we make a significant contribution to the Australian and New Zealand economies. We are one of the region's largest purchasers of agricultural goods and an integral component of the retail, hospitality and tourism industries.
Quest Windsor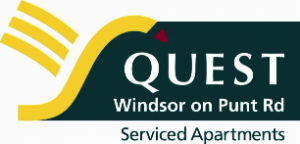 Conveniently positioned and just a short tram ride to Melbourne's CBD, Quest Windsor is nestled between the shopping and dining strips of Chapel Street, South Yarra and cosmopolitan St Kilda. Close to public transport and a short stroll to St Kilda Road business precinct and Albert Park Lake, Windsor offers a range of one, two and three bedroom apartments featuring separate lounge and dining areas, plus wireless internet access. Quest Windsor also features fully equipped conference room facilities with seating for up to 25 delegates.  We take great pride in offering you a personalised service, quality accommodation and making sure you have everything you need for a comfortable stay.
Kitty Chaser

KittyChaser defines Lawn Bowls Sport lifestyle
Kitty Chaser is the new generation lawn bowls brand for the young, not so young and old. The team at Kitty Chaser are committed to bringing you the bowler a Range of products that will not only challenge the traditional image or perception of the great game but also the cost versus quality ratio of what is currently available. Our passion for the game and enthusiasm from design concept to releasing our products onto the market will soon not only be realised but also enjoyed by bowler's worldwide.
We will definitely surprise you and possibly shock you with our fresh approach to injecting life and dynamics to our designs and concepts that will reflect hints of Rock & Roll, Biker, Carnival, Beach and even Oriental influences. It's the pulse of our brand – it's in our DNA. By blending together mate ship, sport, lifestyle and fashion, our products reflect spontaneity and individuality with underlying hints of the classic and traditional lawn bowl heritage style.
Seutika Pharmacy

Seutika Pharmacy in Windsor provide a full range of products and services including Health and Wellbeing, Suncare, Skincare, Haircare and Sports Therapy.  As well as the store at 107 Chapel Street, they offer a wide range of products through their on-line store.
Club Sports Bet

Do you enjoy an occassional "flutter" or would you like to have a "bookie" betting experience? CLUB SPORTS BET invites you to enrol with LUXBET backed by TABCORP.   To participate you will be enjoying the "PREMIER ENTERTAINMENT PROGRAM" whilst also helping our club service the rigours of rising and ongoing costs in the 21st Century.
CLUB SPORTS BET enrolment is free and we guarantee that as an affiliate of LUXBET we bring you the best value for your sporting dollar.
K1 Dental
K1 Dental believe that high quality Dentistry should be accessible to everyone. This is in terms of availability of appointments, affordability, and comfort. To make this vision a reality, it all starts with personalised service.  Personalised service means discerning your individual motivations and circumstances. Our Dentists always have plenty of time just for you, to hear your story, and your reasons for attending.  They provide a full range of Preventative dentistry , restorative dentistry and emergency treatment.