The Committee of Management and Members express their sincere appreciation to our Sponsors and Advertisers, who support the Club so generously. Sponsorship is vital to the Club's future activities; therefore, our Members patronage is essential to maintain the continued support of our Sponsors. It is requested that all Members show their appreciation by using the products and/or services of these sponsors and advertisers wherever possible.
R. G. Watson Trust
R. G. Watson was a long term member and patron of the Melbourne bowling Club.  Part of the legacy of our esteemed member was the creation of a trust, which provides ongoing support for among other things, funding for the annual R. G. Watson Memorial Tournament.
Lion Nathan (Boags)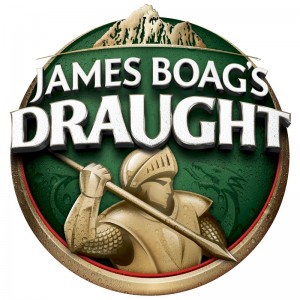 With a proud history extending back to 1840, we market premium brands in the dairy, juice, soy, beer, cider, fine wine, spirits, alcoholic ready-to-drinks and non-alcohol beverages categories.
We are the leading brewer in both Australia and New Zealand, and are proud to be home to four out of the top ten beer brands in Australia and six of the top 10 beer brands in New Zealand. Our brands are also market leaders across the dairy and juice categories.
Lion is a company focused on long-term, sustainable growth. We have a clear ten year strategy to extend our leadership in our alcohol businesses and reinvigorate our beer markets; transform our dairy and juice businesses and champion the nutritional credentials of our portfolio; and build our presence in high-value categories in targeted Asian markets. To achieve this we invest in our core strategic assets – our people, brands, production facilities and supply chain – to generate value for our customers and consumers.
 Taylor Bowls

An internationally successful company, Taylors remains a Scottish family business which was owned and run by the Taylor family for 196 years before the Heron family took it over in 1992.
Our simple philosophy is twofold…
Service, service, service. We do our utmost to inject service into every aspect of our business and every customer contact we have, and our research shows that we do this well.
Innovation, innovation, innovation. We constantly and successfully strive to be at the forefront of bowls technology and consistently leave our competitors trailing behind, whether the objective is exciting new products or improved quality and consistency. This applies to our clothing, bags, shoes and other accessories just as much as it does to our bowls.
The future success of the sport is clearly of crucial importance to us and we do, wherever possible, support the sport at a grassroots as well as a professional level and we are always looking for suggestions as to how we could do this even more effectively so please talk to us.
 Vision Personal Training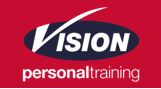 Our aim is to transform people's lives through education, motivation and inspiration.
Vision Personal Training was started by leading fitness experts who knew how difficult it was to provide truly personal service at a large commercial gym.   They are 100% committed to helping you achieve real results. They do this by providing you with a small, friendly environment, where personal attention and your results are our key focus. Our commitment is to make a positive health and fitness impact on the lives of the Australian people and turn back the tide on epidemic levels of type 2 diabetes and obesity
 McGrath Real Estate

Armed with a team of committed, hard working and highly skilled professionals, McGrath sets a new benchmark in real estate in the area with its unparalleled service and leading market advice. Led by local real estate experts we embody McGrath's unwavering assurance of integrity, customer care, communication and results and will continue to excel as a true industry leader in both residential sales and property management. The award winning team at McGrath all reside in and around the area, ensuring they are able to provide unrivalled market insights and specialist neighbourhood advice.
PrintExpress

To place an order or get help with a new project, enter our online Customer Service Center. To download useful software and find helpful information, search our Resources & Support area. To learn more about us, browse through our Company Information section.
An easy-to-use pulldown menu, search engine, and link to our contact form appear on each page. As well, feel free to consult the site map at any time if you're having trouble locating a particular item. If there's anything we can do to improve our site, please let us know.
Beller Residential

We are single-minded in ensuring Beller is the most efficient, best-performed real estate agency in our market. Our exceptional staff members balance in-depth knowledge and personal, friendly service with the very best systems and office protocols. We've also recently added a commercial arm to enhance our residential sales and property management departments, and our valued clients can use our specialist investment advice to add wealth to their existing portfolios.
Beller's entire team is motivated to make every service, every process and every client experience better.
Quest Windsor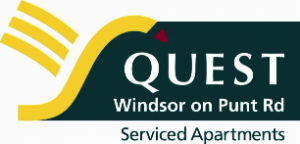 Conveniently positioned and just a short tram ride to Melbourne's CBD, Quest Windsor is nestled between the shopping and dining strips of Chapel Street, South Yarra and cosmopolitan St Kilda. Close to public transport and a short stroll to St Kilda Road business precinct and Albert Park Lake, Windsor offers a range of one, two and three bedroom apartments featuring separate lounge and dining areas, plus wireless internet access. Quest Windsor also features fully equipped conference room facilities with seating for up to 25 delegates.  We take great pride in offering you a personalised service, quality accommodation and making sure you have everything you need for a comfortable stay.
Seutika Pharmacy

Seutika Pharmacy in Windsor provide a full range of products and services including Health and Wellbeing, Suncare, Skincare, Haircare and Sports Therapy.  As well as the store at 107 Chapel Street, they offer a wide range of products through their on-line store.
White Lady Funerals
The first White Lady funeral home opened in 1987 and ever since then we have been offering a unique and distinctive quality of funeral service, provided by our committed and professional team of women.
Our special female funeral directors take pride in our reputation of providing a superior quality funeral service, giving the families that choose us a lasting tribute to their loved one. Our special ladies understand how difficult it is to lose someone close, and the importance of honouring their life. Our softer, more specialised approach to funeral services provides care for families in a supportive and nurturing manner.
We are proudly Australian owned and are Australia's fastest growing network of funeral homes, with over 50 locations Australia wide in 2016.
White Light Vodka

White Light – a 100% Australian owned and produced vodka. The brainchild of Melbourne-born chef and restaurateur, Brendon Mitchell, White Light isn't about trickery or over-blown hype, it's about the product.
With truth and purity at the heart of White Light's ethos, Brendon has ensured he's overseen all aspects of the process from developing the recipe and distilling technique. It's a project of passion shared with many other like-minded Aussies who all take pride in being a part of a wholly local made, grassroots business.
Whether it's a Bloody Mary, caprioska, Moscow mule, martini or whatever your choice may be, White Light Vodka is the answer.