The Committee of Management and Members express their sincere appreciation to our Sponsors and Advertisers, who support the Club so generously. Sponsorship is vital to the Club's future activities; therefore, our Members patronage is essential to maintain the continued support of our Sponsors. It is requested that all Members show their appreciation by using the products and/or services of these sponsors and advertisers wherever possible.
R. G. Watson Trust
R. G. Watson was a long term member and patron of the Melbourne bowling Club. Part of the legacy of our esteemed member was the creation of a trust, which provides ongoing support for among other things, funding for the annual R. G. Watson Memorial Tournament.
Lion Nathan (Boags)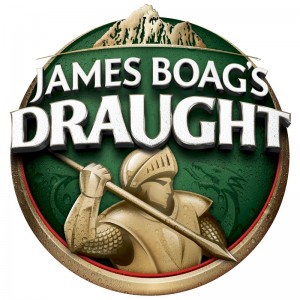 With a proud history extending back to 1840, we market premium brands in the dairy, juice, soy, beer, cider, fine wine, spirits, alcoholic ready-to-drinks and non-alcohol beverages categories.
We are the leading brewer in both Australia and New Zealand, and are proud to be home to four out of the top ten beer brands in Australia and six of the top 10 beer brands in New Zealand. Our brands are also market leaders across the dairy and juice categories.
Lion is a company focused on long-term, sustainable growth. We have a clear ten year strategy to extend our leadership in our alcohol businesses and reinvigorate our beer markets; transform our dairy and juice businesses and champion the nutritional credentials of our portfolio; and build our presence in high-value categories in targeted Asian markets. To achieve this we invest in our core strategic assets – our people, brands, production facilities and supply chain – to generate value for our customers and consumers.
Taylor Bowls

An internationally successful company, Taylors remains a Scottish family business which was owned and run by the Taylor family for 196 years before the Heron family took it over in 1992.
Our simple philosophy is twofold…
Service, service, service. We do our utmost to inject service into every aspect of our business and every customer contact we have, and our research shows that we do this well.
Innovation, innovation, innovation. We constantly and successfully strive to be at the forefront of bowls technology and consistently leave our competitors trailing behind, whether the objective is exciting new products or improved quality and consistency. This applies to our clothing, bags, shoes and other accessories just as much as it does to our bowls.
The future success of the sport is clearly of crucial importance to us and we do, wherever possible, support the sport at a grassroots as well as a professional level and we are always looking for suggestions as to how we could do this even more effectively so please talk to us.
Domain&Co Real Estate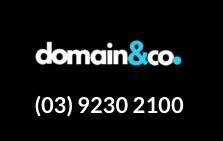 At Domain & Co., our philosophy is simple, yet it is the key to our success; the right agent makes all the difference. Each of our Property Partners understands why selling, buying or owning an investment property is a life changing experience. We know the sensibilities of our discerning clientele—Because we too, have the highest standards. Domain & Co. is renowned for its exceptional client focused service. Therefore, it is not surprising that 85% of the Domain & Co. business comes from referrals. We take great pride in the fact that clients return to us again and again throughout their lives, as do their children and grandchildren.
Our business philosophy stresses the highest standards of performance excellence and positive employee relations. We motivate our team by instilling pride and purpose in each staff member's position to ensure an exceptional service and client interaction.
Our Property Partners know the intricacies of the real estate market and offer an unparalleled degree of personalised attention. With unrivalled knowledge of the city's most distinguished properties and sought after neighbourhoods, Domain & Co. are highly regarded for their professionalism, discretion, and creative thinking. This is why Domain & Co. stands out amongst hundreds of other residential real estate firms in Melbourne.
Domain & Co. Property Partners have an intimate knowledge of the ever changing real estate market. Through extensive networks and an up-to-the-minute database of properties, Domain & Co. know property.
We look forward to serving your needs.
PrintExpress

To place an order or get help with a new project, enter our online Customer Service Center. To download useful software and find helpful information, search our Resources & Support area. To learn more about us, browse through our Company Information section.
An easy-to-use pulldown menu, search engine, and link to our contact form appear on each page. As well, feel free to consult the site map at any time if you're having trouble locating a particular item. If there's anything we can do to improve our site, please let us know.
Seutika Pharmacy

Seutika Pharmacy in Windsor provide a full range of products and services including Health and Wellbeing, Suncare, Skincare, Haircare and Sports Therapy. As well as the store at 107 Chapel Street, they offer a wide range of products through their on-line store.